✨ June Events for Tuscarawas County -Stay in the know each month with Newysmom's Family Fun local County Event Listings so you never miss out ✨.
Each month, we'll help you find local and virtual family fun events like June events in Tuscarawas County!  Be sure to check out
 Camp Watershed is fun, FREE, and supply pick-up will be in Mineral City! Perfect for kids ages 8-12, they get to learn about the outdoors while getting the supplies and info they need to explore. We'll be online two days and in-person two days. We will be birding, fish shocking, and looking for lots of bugs. Registration is open now and we have spots available: https://tinyurl.com/yedamah2
Be sure to comment below if we missed a June event for Tuscarawas county!
---
More Places to Explore in Tuscarawas County with Littles:
Performing Arts Center | Kent State University
---
Tuscarawas Valley Farmers Market
---
---
---
---
---
Lynn Auto Theatre in Strasburg, OH
---
---
---
---
Fox Family Farm CSA & Greenhouse
---
The Ernest Warther Museum & Gardens
---
Dennison Railroad Depot Museum
---
---
---
---
---
---
---
---
---
---
---
---
---
---
---
---
---
---
Age of Steam Roundhouse – Discover the Glory Days of Railroading!
---
Amish Tours by a local guide with Old Order Amish family (troyersamishtours.com)
---
---
---
---
---
Auman Museum of Radio & Television
---
Newcomerstown Historical Society– Temperance Tavern Museum
---
Midvale Speedway – Thunder In The Valley
---
Fresh The Market | New Philadelphia's Indoor Farm Market
---
Find live virtual storytimes and to-go crafts at local Libraries:

Facebook live storytimes every Wednesday at 10 am and 1 pm and Saturday 10 am
Facebook live craft time each Tuesday at 11 am

Day By Day Ohio Family Literacy Calendar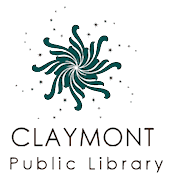 Claymont Public Library | Facebook
---
Just for Mom

---
Thanks for checking out June Events for Tuscarawas County!
---
Mrs. TAZ
Reporting
Meet the Author
Recent Articles