March Family Events for Ashland County 2022 -Stay in the know each month with Newysmom's Family Fun Local Calendar so you never miss out.
Each month, we'll help you find in-person and virtual family-friendly events! Be sure to also check out:
Please keep up on the

 Covid-19 cases 


in your area and make 
sure you are staying safe.
Find live virtual  storytimes and to-go crafts at local Libraries:
Sign up for Free Books from Imagination Library– mailed to your home for kids 5 & under
Each link below takes you to the event details!
---
Tuesday, March 1:
---
Wednesday, Mar. 2:
---
Thursday, Mar. 3:
---
Friday,  Mar. 4:
---
Saturday, Mar. 5:
---
Sunday, Mar. 6: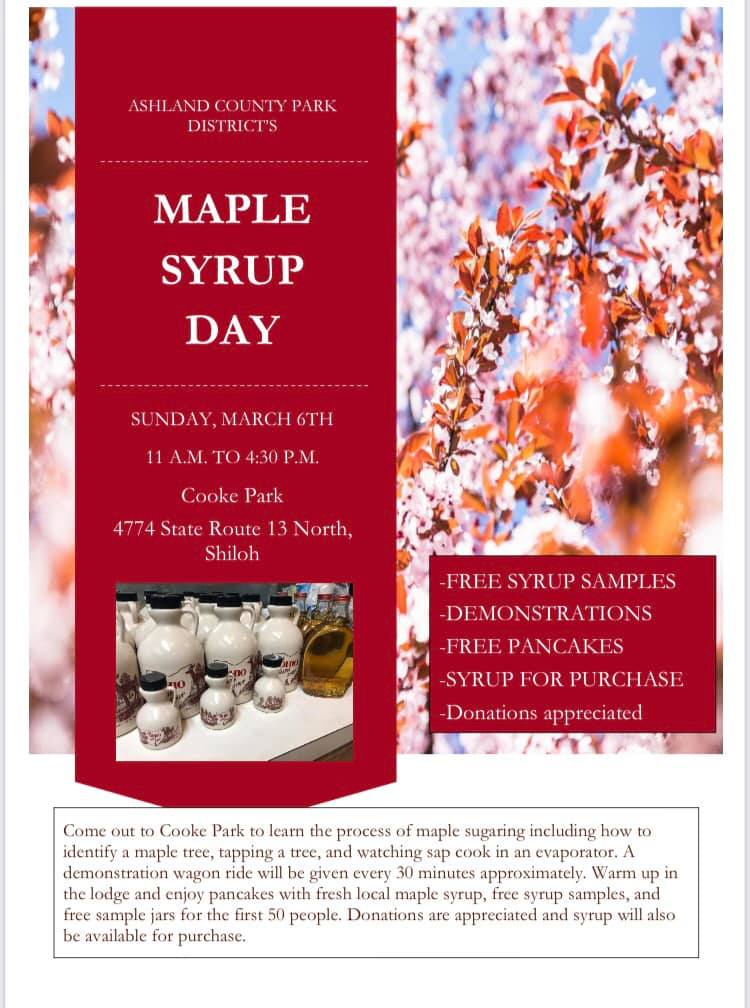 ---
Monday, Feb. 7:
---
Tuesday, Mar. 8:
---
Wednesday, Mar. 9:
---
Thursday, Mar. 10:
---
Friday, Mar. 11:
---
Saturday, Mar. 12:
A Glance at the Grist Mill 1-3 pm
---
Sunday, Mar. 13:
Daylight Savings TIme- SPRING Forward 1 hour
---
Monday, Mar. 14:
---
Tuesday, Mar. 15:
---
Wednesday, Mar. 16:
---
Thursday, Mar. 17:
---
Friday, Mar. 18:
---
Saturday, Mar. 19:
---
Sunday, Mar. 20:
---
Monday, Mar. 21:
---
Tuesday, Mar. 22:
---
Wednesday, Mar. 23:
---
Thursday, Mar. 24:
---
Friday, Mar. 25:
---
Saturday, Mar.26:
---
Sunday, Mar. 27:
---
Monday, Mar. 28:
---
Tuesday, Mar. 29:
---
Wednesday, Mar. 30:
---
Thursday, Mar.31:
---
More Family Fun Places to Explore in Ashland County:
---
---
Adonai of Ashland (Performing Arts Studio)
---
Salvation Army Ashland Kroc Center
---
Community events at Ashland University
---
---
---
Performing Arts Calendar Ashland University
---
---
---
---
---
Masterminds Escape Room and Game Library
---
---
---
---
---
---
High Reaches Karate Hapkido Club llc
---
PARKS & RECREATION – Ashland City Ohio – Brookside Dog park, Mini Golf, Pool, Summer Tennis, Parks
---
---
---
---
The Eldritch Bastion hobby & gaming store
---
---
---
The Ashland County Historical Society
---
---
---
---
---
---
---
---
Shipley's Canoe Livery & Tavern
---
River Trips – Smiths Campground and Cabins
---
Mohican Adventures Canoe, Cabins, Camp & Fun Center | Close to Mohican State Park and Mohican Hiking Trails | Loudonville, Ohio
---
Pleasant Hill Lake Park- camping, fishing, WhoaZone water park with floating ninja course
---
---
The Historic Ohio Theatre | Loudonville Opera House
---
---
Cleo Redd Fisher Museum – Free Admission  Monday to Friday: 10:00 – 4:00        Weekends:  Closed*
---
---
---
---
---
---
---


Mrs TAZ
Reporting Ashland County Events